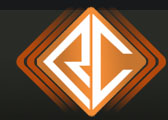 • We are a Human Resource Consultancy specialized in Recruitment, Training, and Consulting since 2004.
• Our skills and expertise cover a gamut of HR activities and initiatives. The programs we design are developed to meet specific organizational needs.
• We are committed to help organizations increase their productivity through efficient use of human resources and enable them to achieve real competitive advantages.
• If you require any human resource consultancy assistance or support then please contact us and give us the opportunity to help you out.
• We are looking forward to develop a supportive and on going relationship with your organization.
Copyright © 2011 rightchoice. All Rights Reserved. Designed by creativeweblinksolution