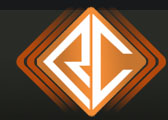 Financial Terms and Conditions
Professional Fee : Professional Charges for placement shall be 8.33% of the Annual CTC of the candidate.
Head hunting :charges extra (actual cost)
Cost to the Company (CTC) : Defined as the Total Fixed Cost Given to the Candidate at the time of Initial Offer.
Service Tax : As applicable by law computed on all professional fees and should be over and above the recruitment charges (as applicable) of CTC in the amount billed.
Payment Terms : Invoice will be raised within a week of joining and shall be payable after one month.
Value Added Services : For Organizing Video Conferencing, Air-Tickets, Hotel Bookings, PPA Profiling etc. charges shall be charged at actual on decided terms and conditions.
Free Replacement : We agree to provide free replacement for a candidate if he/ she resigns within the first three months of his joining your organisation, of his own free will or is terminated on moral grounds.
Copyright © 2011 rightchoice. All Rights Reserved. Designed by creativeweblinksolution