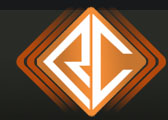 We believe that in today's scenario, a search firm has to transform to become critical business associates.
Strengths :
Providing the right fit.
Cost effectiveness
Providing Free-Of-Cost Value added services
Fast execution of projects
Capability to provide specialized skills
Rich database of professional candidates extending across various sectors and different levels.
We give our commitment to a service that at all times.
Develops and empowers individuals, teams and organizations .
Provides on-going support and advice.
Develops programs , processes and systems that "fit" organizations and meet their needs .
Provides an emphasis on practical skill development based on proven management theory .
Is committed to professionalism and excellence .
Provides clients with value for each RUPEE invested.
Copyright © 2011 rightchoice. All Rights Reserved. Designed by creativeweblinksolution