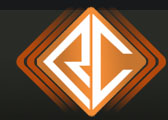 Factory Act & Social Compliances Handling
Putting together the perfect team is an investment that goes a long way in ensuring the success of your company. To handpick every employee and ensure that the equilibrium at the workplace is maintained at all times requires skill and tact.
When you assign this responsibility to Right Choice Consulting you can be rest assured that your organisation will be equipped with a high performance workforce. Since the beginning of our journey in 1996, Right Choice Consulting, have made a mark as one of the most prominent recruitment consultants in India. Our experience of more than a decade coupled with specific industry expertise give us the competence to meet the most challenging of assignments. With a 300 plus team strength we make it our business to understand every Aspects in Recruitment.
Copyright © 2011 rightchoice. All Rights Reserved. Designed by creativeweblinksolution